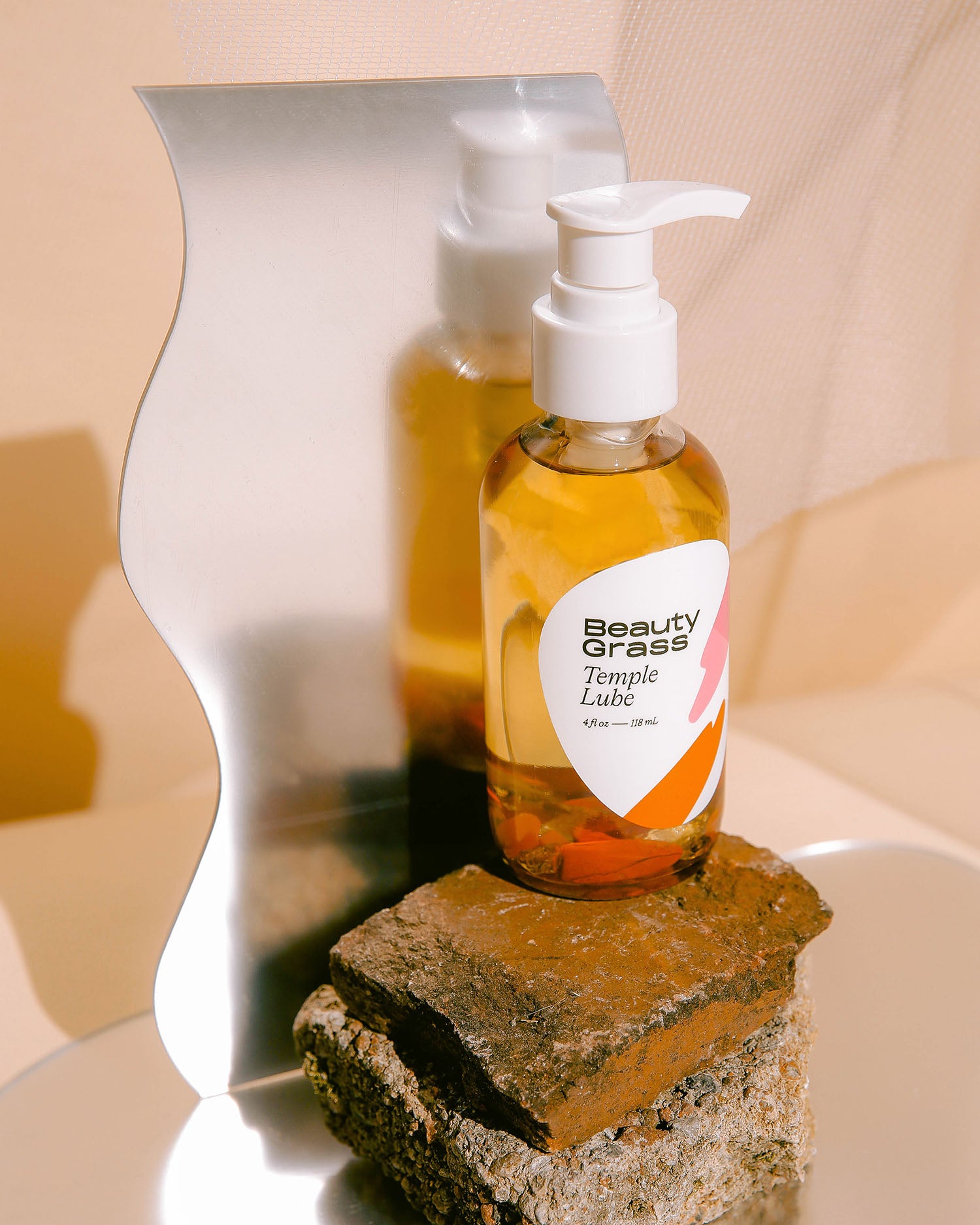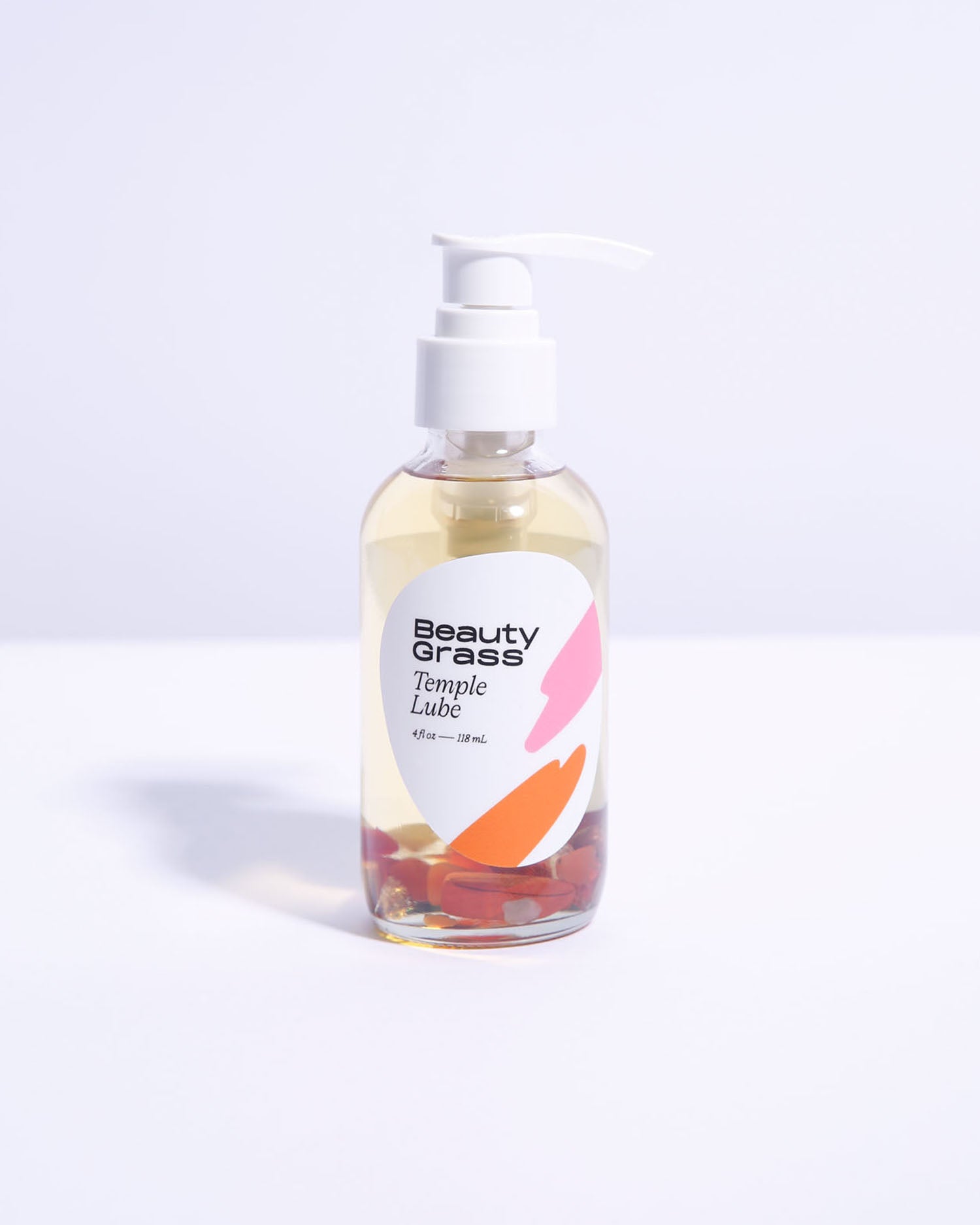 Description
Ingredients
Who's it for
If you want a lube that increases hydration, stimulates blood flow and naturally ups your own natural lubrication look no further than what Mother Earth has to offer.
Made with moisturizing jojoba oil, Temple Lube is a 100% organic, ultra-hydrating, and has a high level of CBD to increase sensitivity in just the ways you want.
Paired with Broccoli Seed Oil and a beautiful spectrum of essential oils, this lube is divine on every level.
To up the Earth Kingdom magic, and make sure the vibe is always right, we infuse each batch of Temple with Raw Carnelian, Raw Orange Calcite and Red Jasper crystals, all known for upping the libido and boosting sexual energy—oh hey!
*Reminder: This is an oil-based lube. And, of course, there is no right or wrong way to use Temple Lube. Your temple, your choice*
Cruelty-free | Paraben-free | Phthalate-free | 100% Vegan | Microbiome-friendly
*500+mg Super Critical CO2 CBD per 4oz, *Jojoba Oil, *Olive Squalane, *Fractionated Coconut Oil, *Broccoli Seed oil, *Boswellia sacra *Frankincense Essential Oil, *100% Pure Damascus Rose Essential Oil, *Rose Geranium Essential Oil, Gemstone Infusion (Raw Carnelian, Raw Orange Calcite, Raw Red Jasper)
Everyone! Use Temple Lube with a partner or go solo
How To Use
Pump a desired amount into your hands and warm with love and intent. Use on yourself or a partner as a massage elixir.

Pro Tip: Try a personal Vulva Elixir regimen - Nourish your temple. Pump a desired amount of Temple Lube on vulva to deliver nutrients to your most delicate skin. Not only does this help to retain moisture and encourage elasticity, the antioxidants and essential fatty acids will replenish and strengthen the tissue. This process can alleviate irritation and redness while mimicking your own natural oils providing a calm sensation. Heavenly.

*Do not use with latex - oil based lubes break down latex