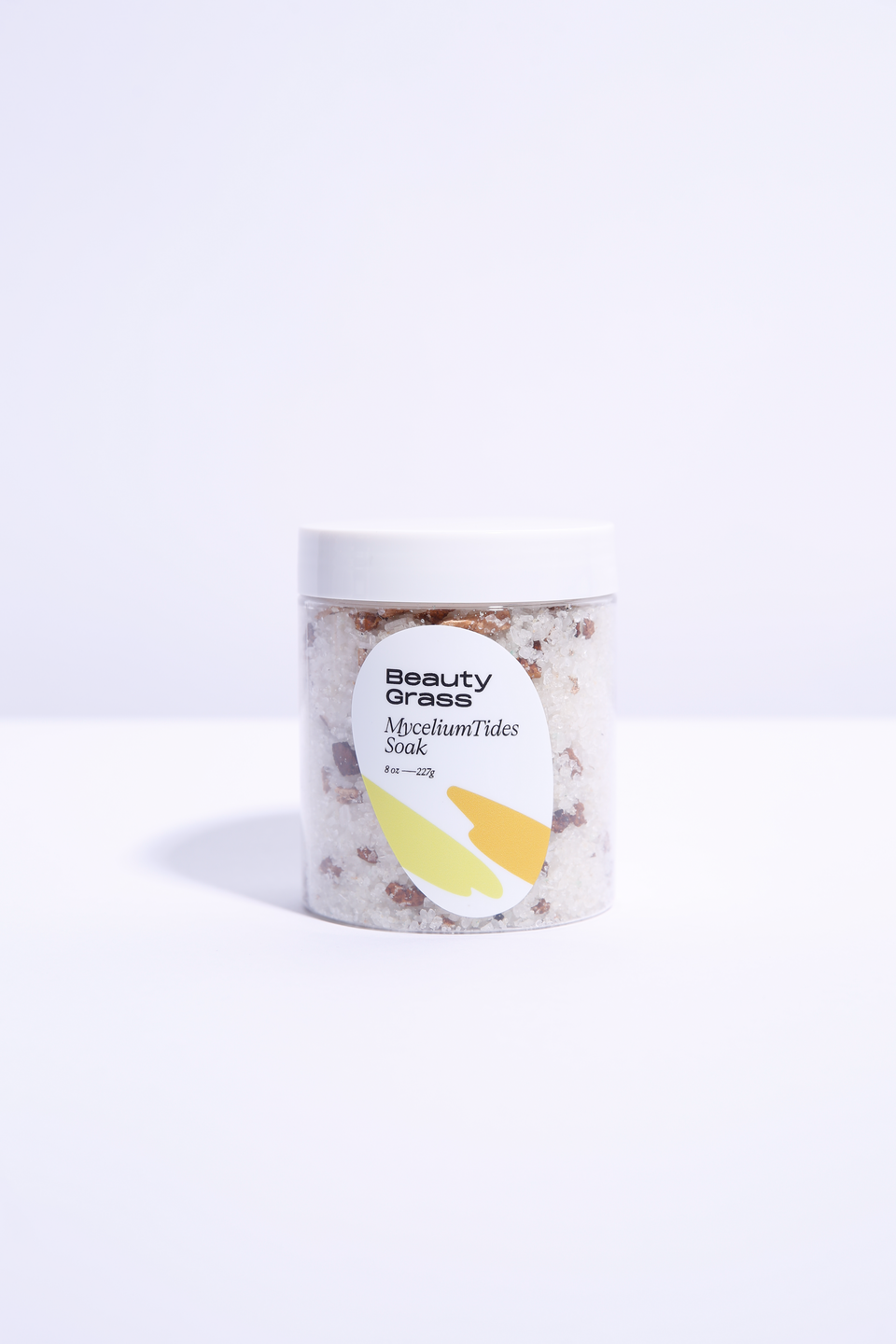 Description
Ingredients
Who's it for
Yes, it's a 24-karat gold soak. MyceliumTides is packed with the magic of the mushroom kingdom. Shiitake to improve hyperpigmentation. Trella Mushrooms, loaded with Vitamin D, for anti-inflammatory magic. Chaga to slow aging and Reishi to ease stress. All of this and 24 karat gold to stimulate skin regeneration and you'll leave the bath ready to accomplish any and every dream—drift into greatness. 
Cruelty-free | Paraben-free | Phthalate-free | 100% Vegan | Microbiome-friendly
*300mg+ Cannabidiol (CBD) Whole Flower Oil, Sodium Chloride (Solar Salt, Mediterranean Sea Salt, Dendritic Salt), (*Lentinus Edodes (Shiitake), *Tremella, *Inonotus Obliquus (Chaga), *Ganoderma Lingzhi (Reishi), *24-Karat Edible Gold, *Palo Santo, *Pink Pepper, *Amyris, *Picea Mariana (Black Spruce), *Cedrus (Cedar Wood), *Copaifera (Copaiba), *Pogostemon Cablin (Patchouli)
Want to lie down and get younger? This is the soak for you. Bask in the anti-aging properties of MyceliumTides while the stress, years and worries drift away—ahhh.

How To Use
Run a hot bath, pour, sink into the most stress-relieving bath of your life. You are welcome <3

PS. Don't forget to put the salts in the bag provided. This saves a big clean up since mushrooms don't dissolve. Rinse between uses.