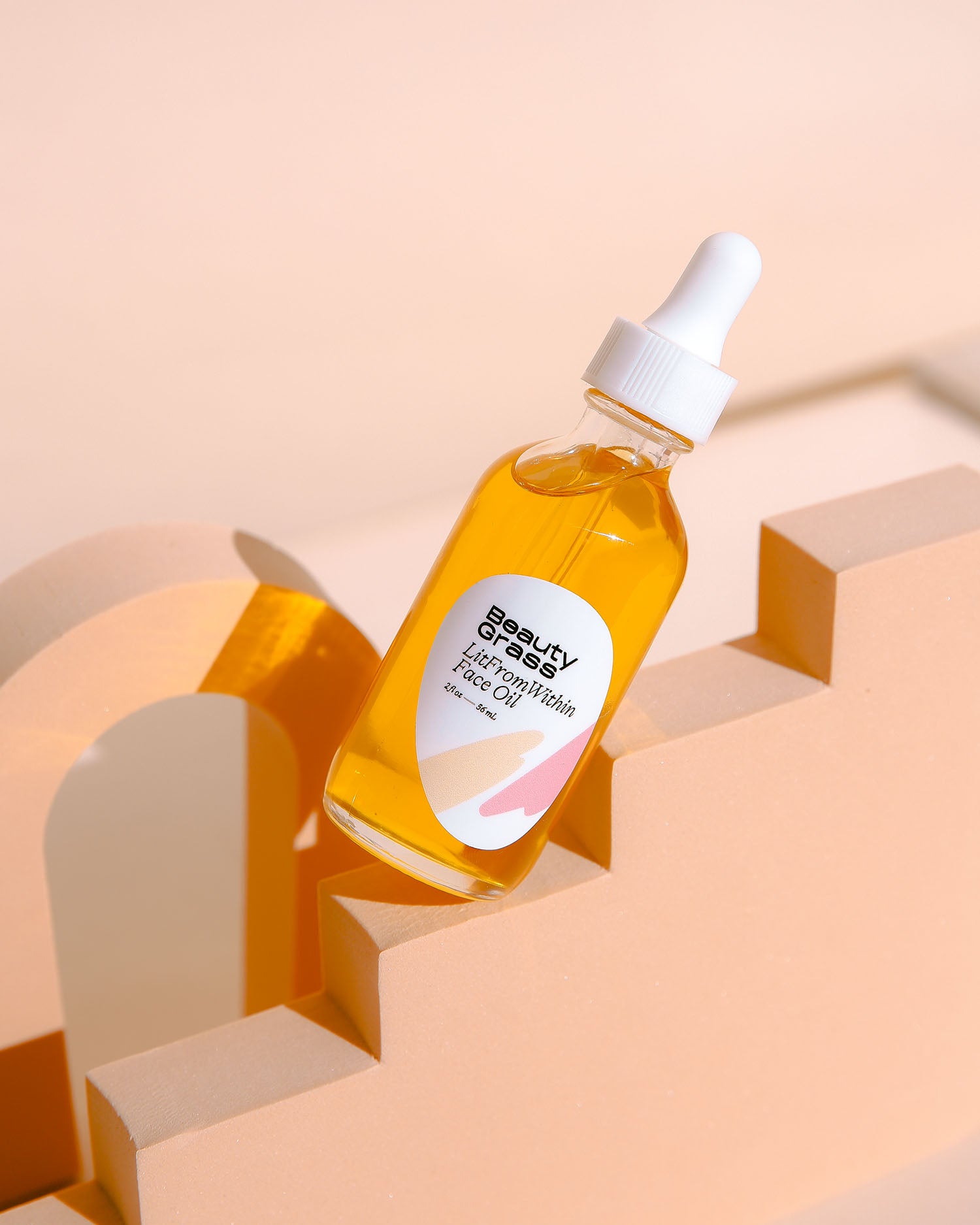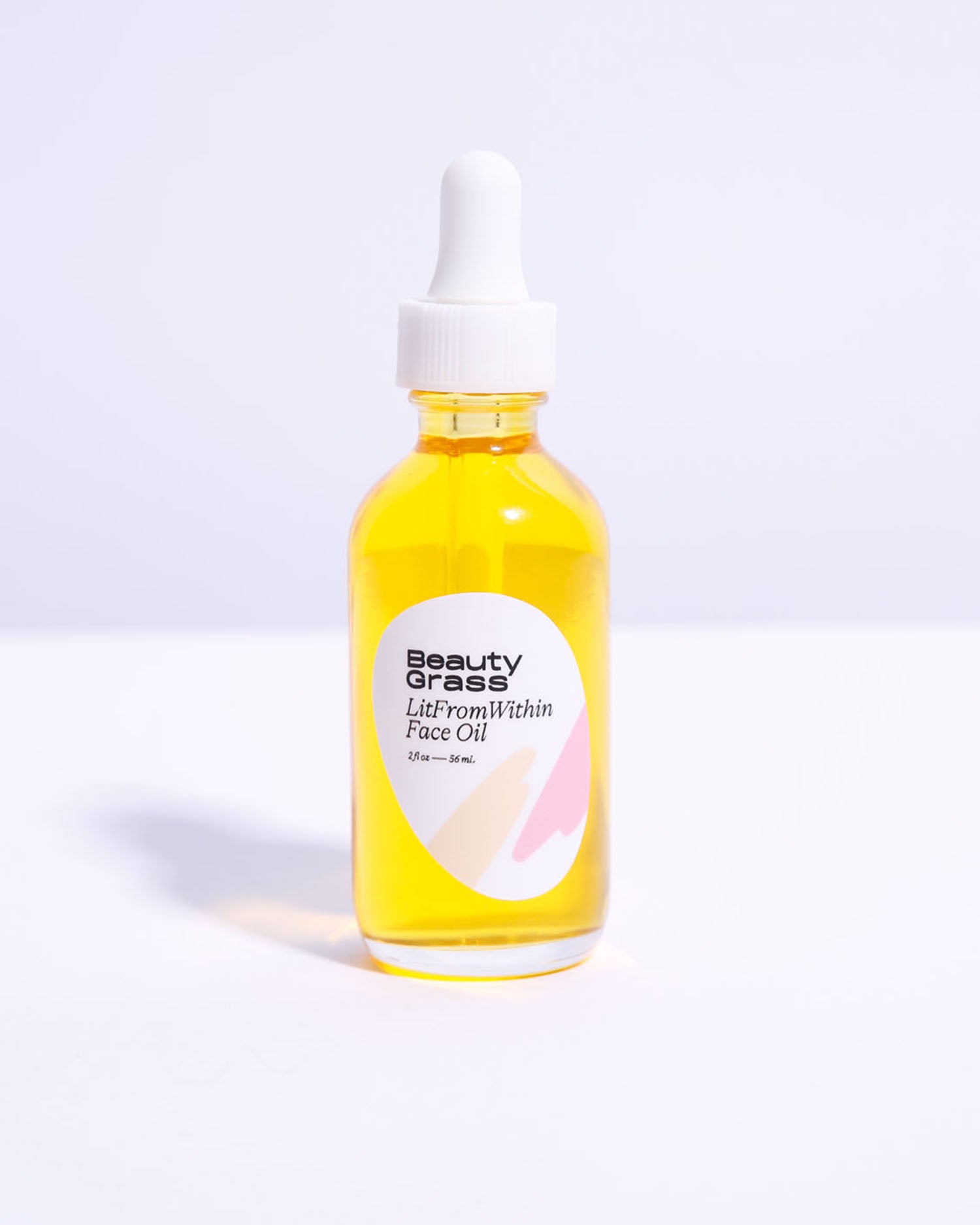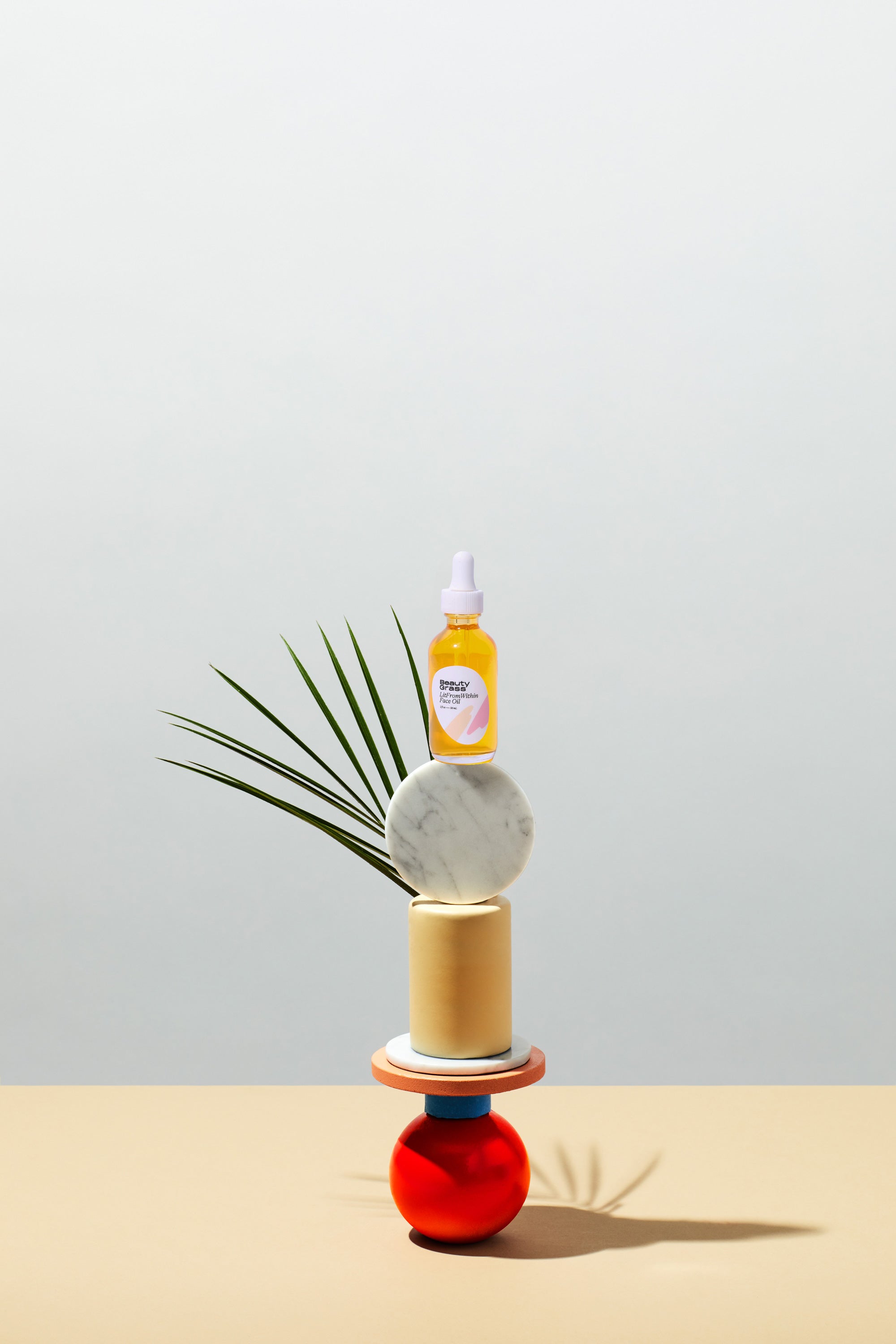 Description
Ingredients
Who's it for
Looking for super dewy, beautifully hydrated skin? Meet our best-selling LitFromWithin Face Oil.
LitFromWithin is packed full of anti-inflammatory and antimicrobial super ingredients like Honeysuckle Flower, Watermelon Seed Oil, Ylang Ylang, and CBD, as well as a beautiful spectrum of omegas and plenty of face-saving Vitamin D.
It mimics the natural oils of your skin, which allows for enhanced absorption and maximum glow factor.
LitFromWithin absorbs quickly to give you all the benefits without an oily finish.
Use a few drops with our easy dropper for heavenly levels of anti-aging and skin regeneration.
Cruelty-free | Paraben-free | Phthalate-free | 100% Vegan | Microbiome-friendly
*Citrullus Vulgaris (Watermelon Seed) Oil, *Fractionated Cocos Nucifera (Coconut) Oil, *Vitis Vinifera (Grapeseed) Oil, *Punica Granatum (Pomegranate) Oil, *Limnanthes Alba (Meadowfoam) Oil, *Rosa Mosqueta (Rosehip) Seed Oil, *Supercritical Co2 Extracted Hippophae Rhamnoides (Sea Buckthorn Berry) Oil, *200mg Cannabidiol (CBD) Whole Flower Oil, Cananga Odorata (Ylang Ylang) Oil, *Citrus Clementina (Clementine) Oil, *Schisandra Chinensis (Schisandra Berry) Fr. Oil, *Litsea Cubeba Oil, Magnolia Officinalis Folium (Magnolia) Oil, Lonicerae Flos (Honeysuckle) Oil, *Helichrysum Italicum (Croatian Helichrysum) Oil, *Citrus Aurantium (Neroli) Oil, *CO2 Extracted Vetiveria Zizanioides (Vetiver) Oil, *Daucus Carota (Carrot Seed) Oil


*organic or wildcrafted
You, your best friend, your allies and their mommas. This face oil is the holy grail for all skin types—including our sensitive skin friends.
How To Use
Warm 3-4 pumps in clean, dry hands and work it into your skin, concentrating on the nose, chin, forehead, neck and—don't forget!—décolletage.

After massaging in the oil, use a wet, warm washcloth to gently wipe away. Do this twice (wet, wring out, re-wet your washcloth and wipe away).

Repeat nightly before applying the LitFromWithin Face Oil and any other products you use as part of your evening routine.