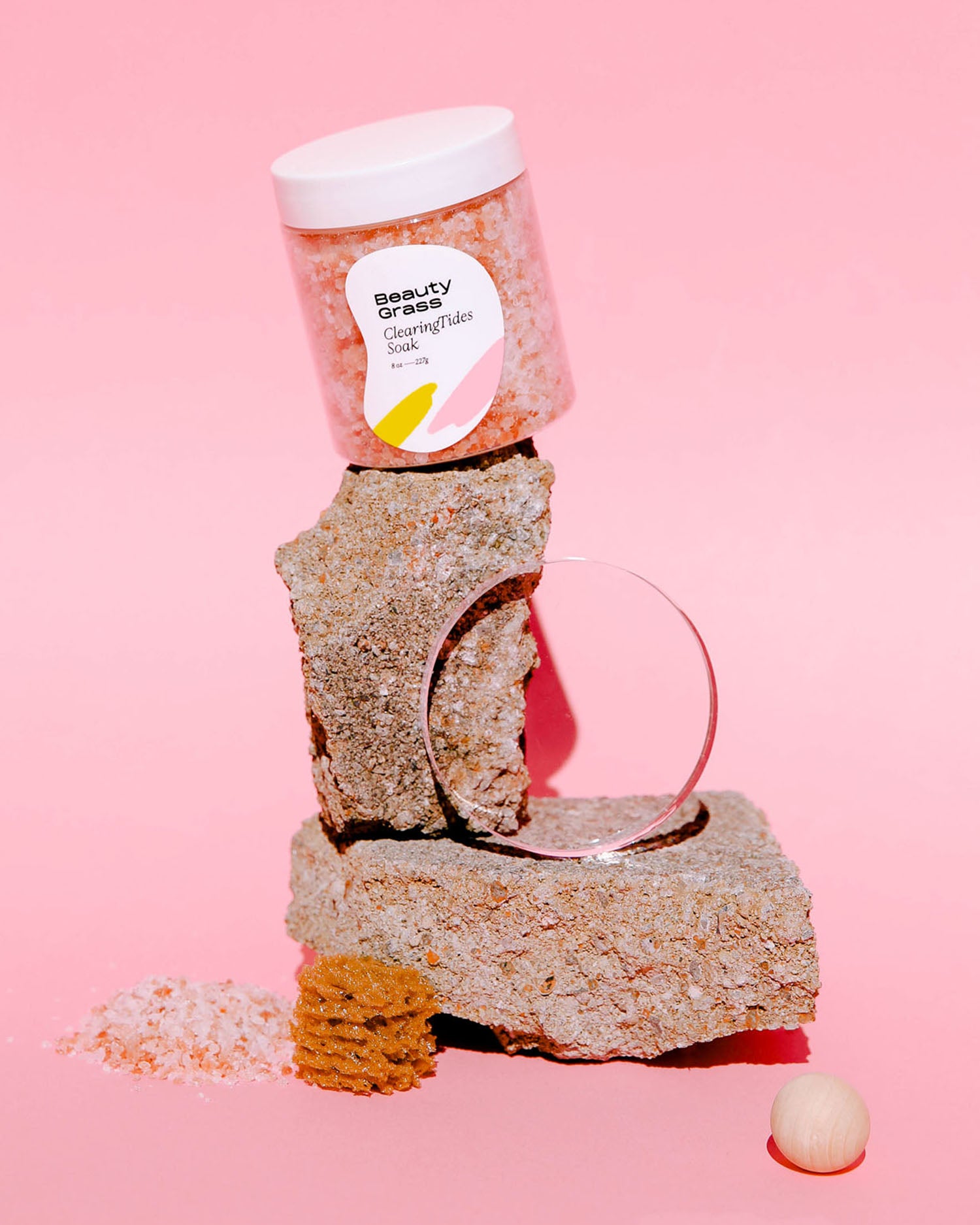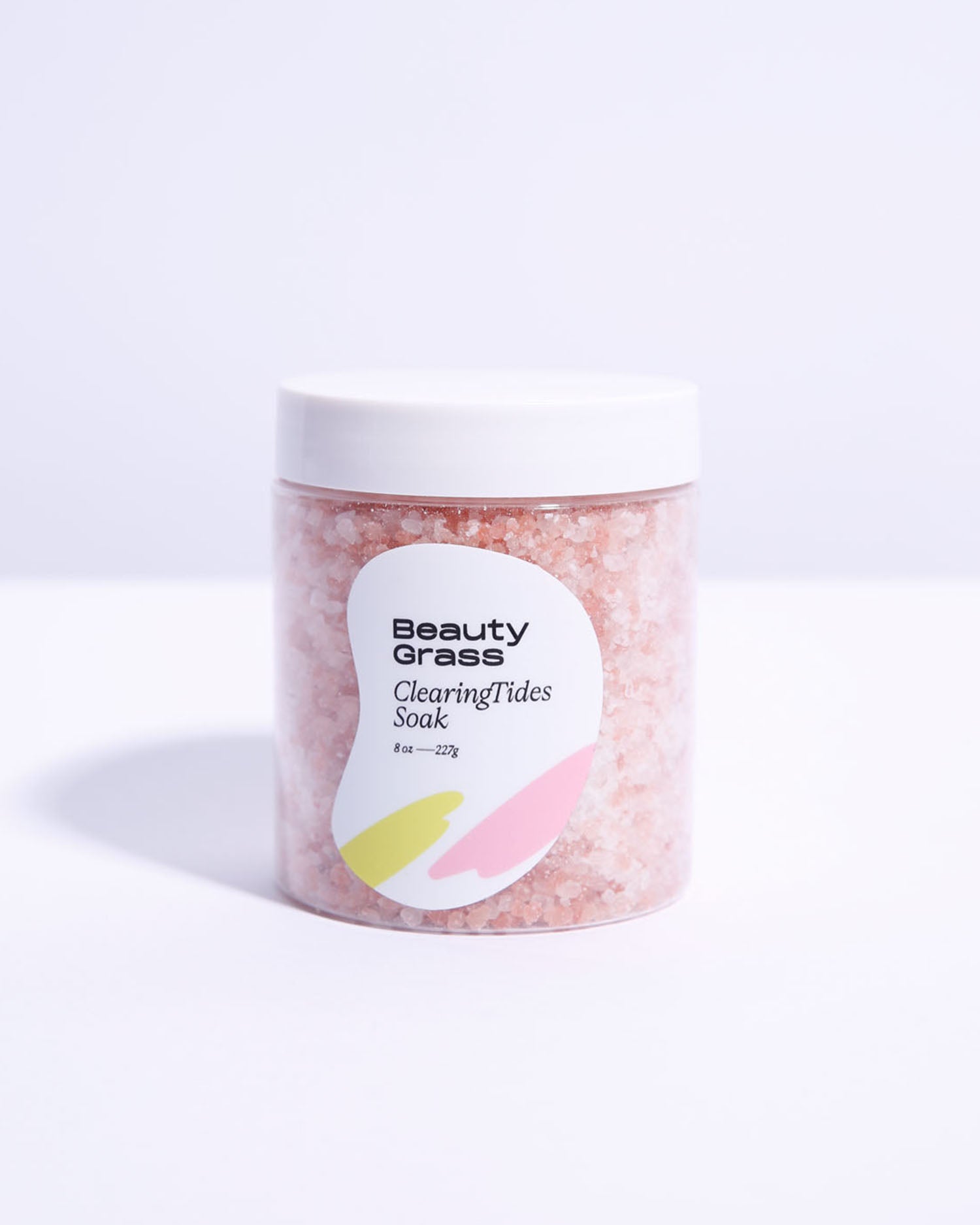 Description
Ingredients
Who's it for
Get your transdermal bath soak on.
Sit back, relax and let the minerally magic improve circulation, help you de-bloat and restore your natural rhythms.
Pure pink Himalayan Salts give ClearingTides Soak its rosy hue and generate negative ions for oh-so-dreamy relaxation vibes.
Trace minerals infuse your soak with a rich array of nutrients that are absorbed transdermally to really help you rest and recover.
Together, this magical mix of salts and minerals reduces whole-body inflammation from the outside in—from eczema and acne to bloating or aching muscles.
Cruelty-free | Paraben-free | Phthalate-free | 100% Vegan | Microbiome-friendly
8 oz (227 g) 200 mg CBD

Sodium Chloride (Himalayan salt, Pure Sea Salt, Dead Sea Salt), Magnesium Sulfate, Sodium Bicarbonate, Sodium Chloride (Dendritic Salt), Caprylyl Glycoside (coconut-derived), *200mg Cannabidiol (CBD) Whole Flower Oil, *Citrus aurantium (Neroli Essential Oil), Flos Lonicerae (Honeysuckle Oil), Nelumbo Nucifera (Pink Lotus Essential Oil), Pelargonium graveolens (Rose Geranium Essential Oil)


*organic or wildcrafted

There is no THC found in this product.
You, your mom, your lover and your friends. ClearingTides Soak is right for all bodies looking to decompress for a little bit of rest, relaxation and recovery.
How To Use
Find a good book, a glass of cool water and a candle. Draw a hot bath, add 1 cup of ClearingTides Soak and say hello to anti-inflammatory bliss.