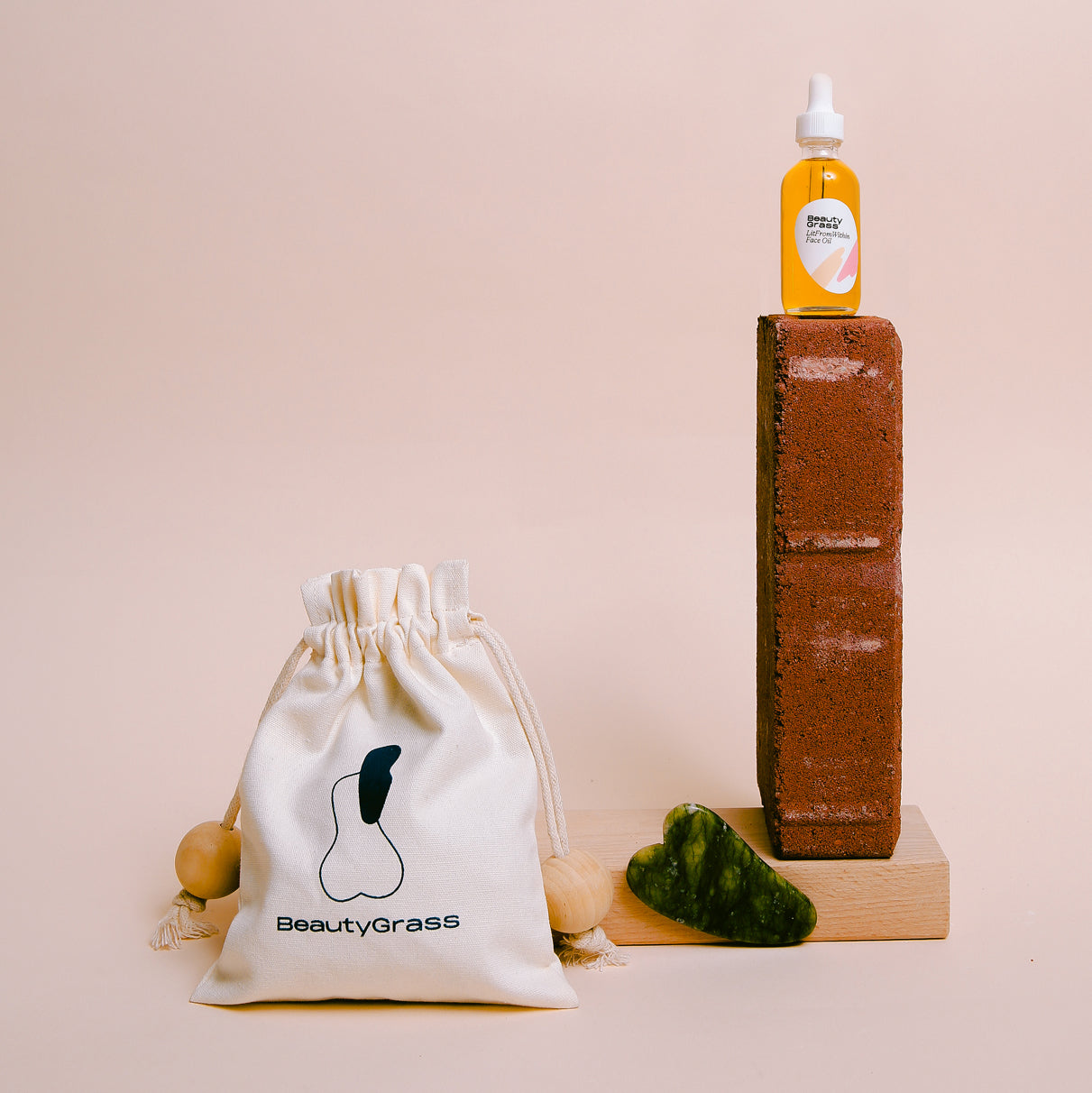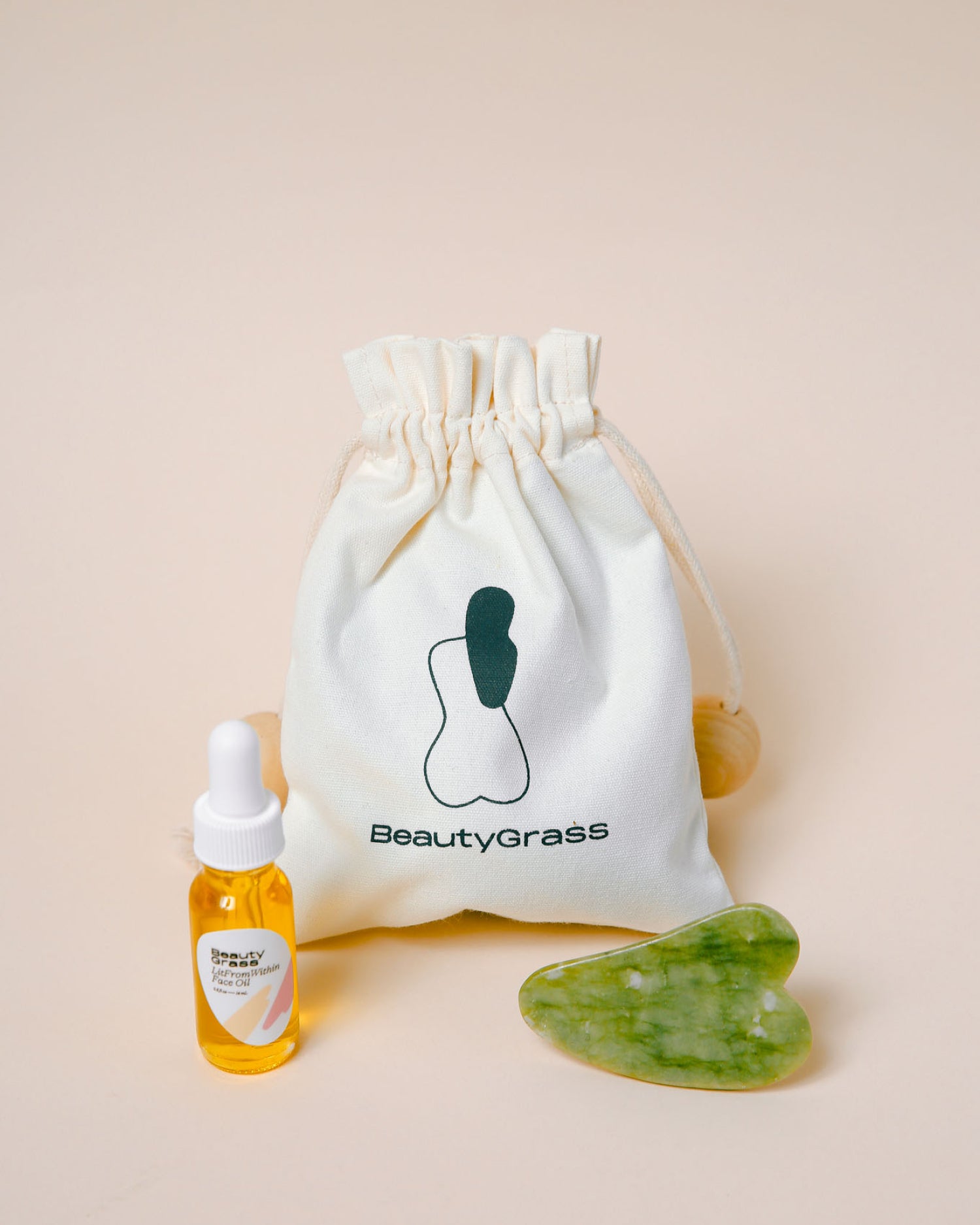 Description
Ingredients
Who's It For
0.5oz LitFromWithin Face Oil and a GuaSha tool—the perfect starter kit and a wonderfully simple gift packed with some of that ancient wisdom we love SO much.
What's Gua Sha? The Gua Sha technique originates from traditional Chinese medicine and has been used to relieve muscle tension in the face and jaw, improve blood circulation, and stimulate the lymphatic system.
For the face, we gently glide the Gua Sha tool over a series of meridians. Used regularly, Gua Sha practice promotes glowier, smoother, more toned skin.
Cruelty-free | Paraben-free | Phthalate-free | 100% Vegan | Microbiome-friendly
• One .5 oz of LitFromWithin Face Oil
• One Jade Gua Sha tool

LitFromWithin Ingredients:
*Citrullus Vulgaris (Watermelon Seed) Oil, *Fractionated Cocos Nucifera (Coconut) Oil, *Vitis Vinifera (Grapeseed) Oil, *Punica Granatum (Pomegranate) Oil, *Limnanthes Alba (Meadowfoam) Oil, *Rosa Mosqueta (Rosehip) Seed Oil, *Supercritical Co2 Extracted Hippophae Rhamnoides (Sea Buckthorn Berry) Oil, *200mg Cannabidiol (CBD) Whole Flower Oil, Cananga Odorata (Ylang Ylang) Oil, *Citrus Clementina (Clementine) Oil, *Schisandra Chinensis (Schisandra Berry) Fr. Oil, *Litsea Cubeba Oil, Magnolia Officinalis Folium (Magnolia) Oil, Lonicerae Flos (Honeysuckle) Oil, *Helichrysum Italicum (Croatian Helichrysum) Oil, *Citrus Aurantium (Neroli) Oil, *CO2 Extracted Vetiveria Zizanioides (Vetiver) Oil, *Daucus Carota (Carrot Seed) Oil

*organic or wildcrafted

There is no THC found in this product.
You, your best friend, your allies and their mommas. The Gua Sha Oil Kit is the holy grail for all skin types, including sensitive types.
How To Use
Cleanse your face, then follow with your LitFromWithin Face Oil.

Hold your Gua Sha tool nearly flat and applying gentle pressure, use quick, smooth strokes along each meridian line. 20-30 strokes per meridian should do the trick.

Repeat daily, because you deserve nice things.