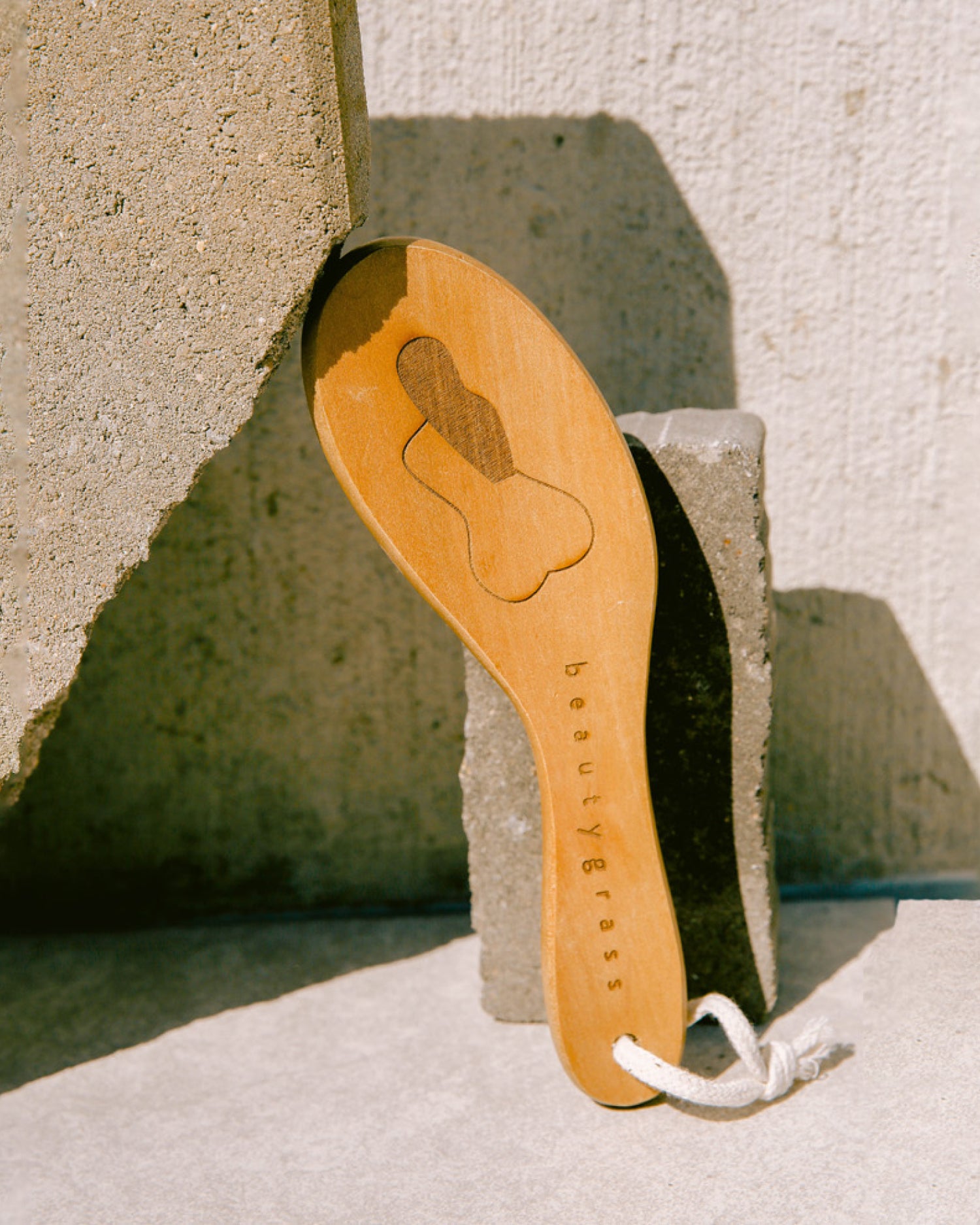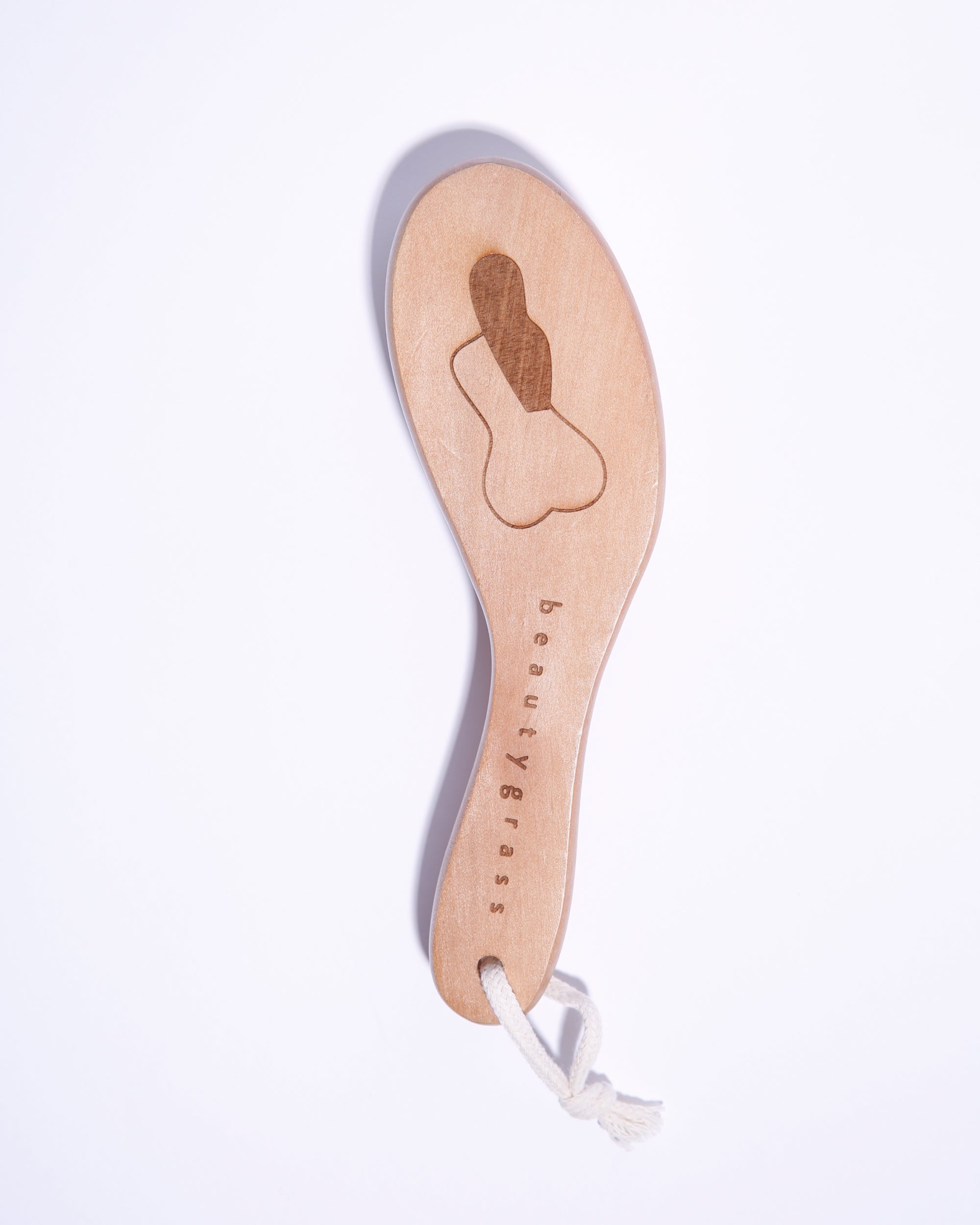 Description
Ingredients
Who's It For
Ready to add an Ayurvedic practice to your daily routine? Want that all-over body glow? Meet the SacredLady Dry Brush.
Heaven-sent for improved skin appearance, exfoliation with a side of stress-reduction and improved circulation.
And—yes, there's more—dry brushing promotes lymph drainage, a benefit we can't overstate in terms of overall health.
The Limited-Edition SacredLady Dry Brush is engraved with one of our SacredLadies—a daily reminder of self-love. Pair the dry brush with the SacredNaked Body Oil to get the full, magical effects.
Bamboo paddle and natural boar bristles.
You, your sister, your lover and your friends. Dry brushing is a great practice for anyone that wants to up their skincare regime. It's particularly great for dull skin that needs a little more sparkle.
How To Use
Using a generous amount of SacredNaked Body Oil, apply light to moderate pressure with the brush, massaging the whole body. The general rule is to work from your head to your feet and from right to left. Use long strokes on the long bones and circles around the joints of your arms and legs.

After that, use gentle clockwise circles on your abdomen to encourage healthy digestion.

Then to finish, focus on gently massaging on the scalp, ears, hands, and feet, as there are high concentrations of nerve endings in each of these areas.