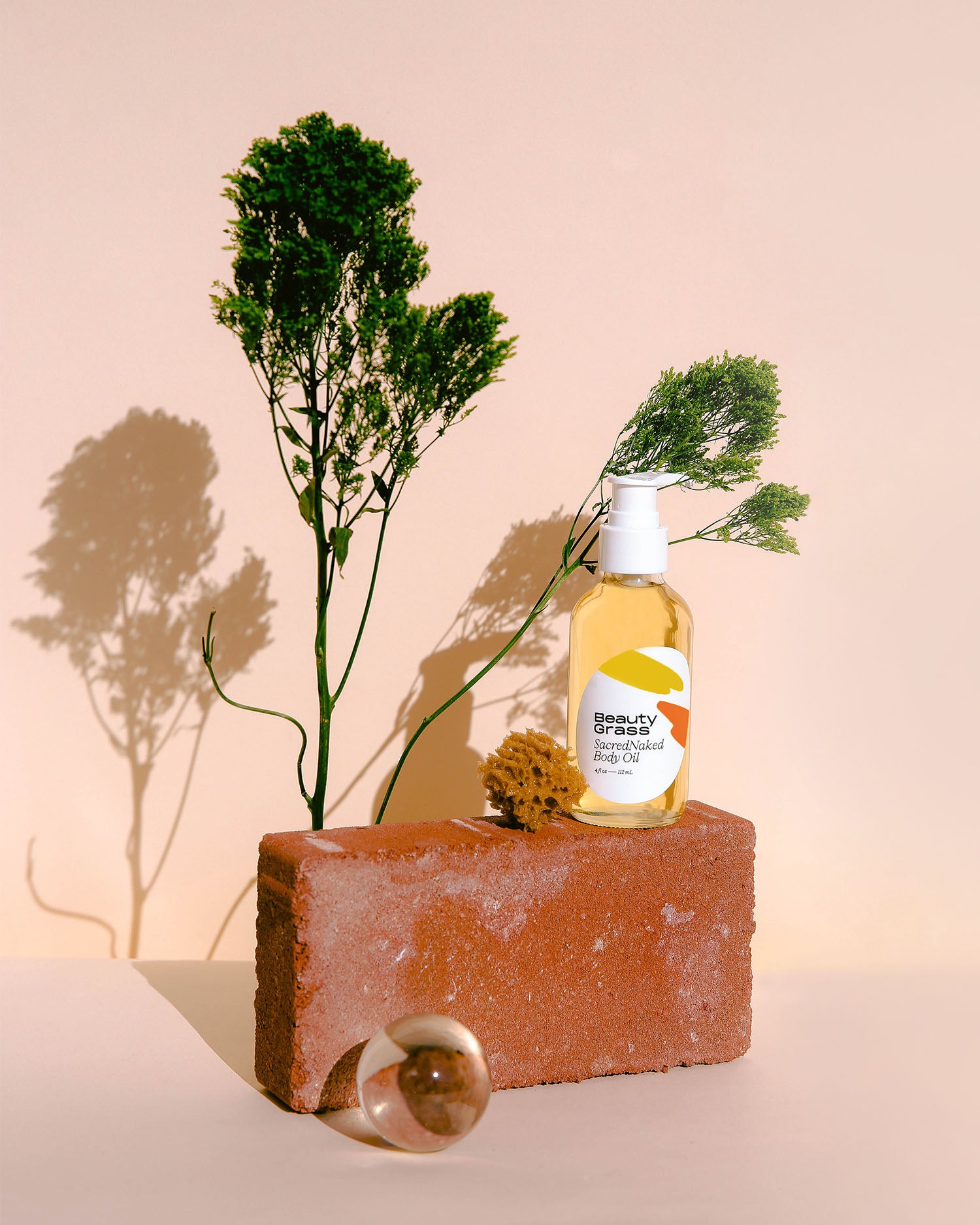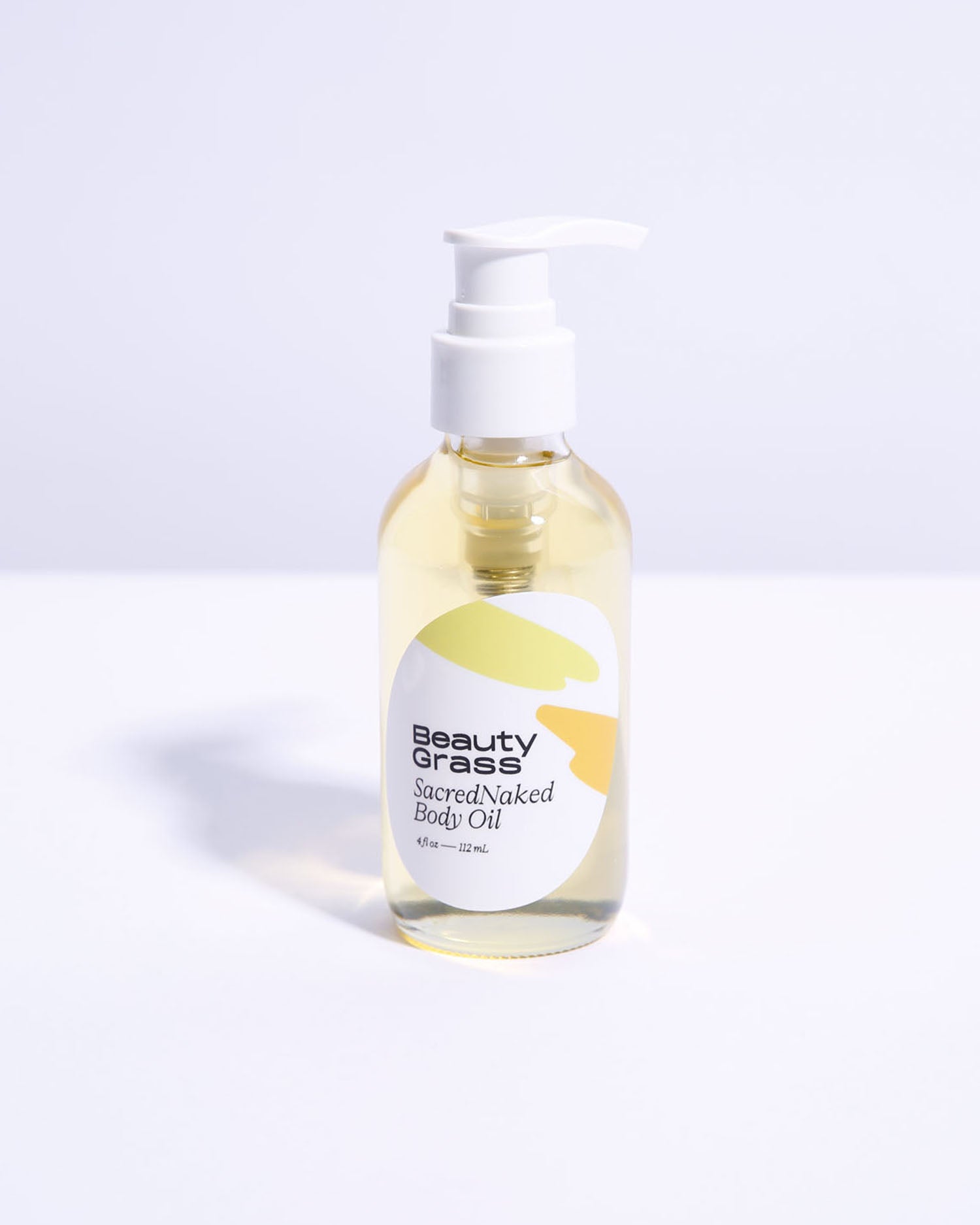 Description
Ingredients
Who's it for
Hydration in a bottle.
SacredNaked Body Oil is specifically formulated to hydrate and nourish skin, improving overall appearance and giving you that smoothness you are always reaching for.
Made with detoxifying powerhouses Grapefruit Seed Oil, Broccoli Seed Oil, Sacha Inchi Seed Oil this oil locks in the good and cleanses away unwanted impurities.
We also added ayurvedic herbs and essential oils so you can center yourself in gratitude and the intention of self-love while using SacredNaked daily.
Pro tip: To level up your hydration game, use a dry brush before applying to prepare skin for the body oil.
Cruelty-free | Paraben-free | Phthalate-free | 100% Vegan | Microbiome-friendly
*100+mg CBD per 4oz, *Ashwagandha Root, *Bala Root, Lotus Root, *Shatavari Root, *Licorice Root, *Brahmi/Gotu Kola, *Grapefruit Seed Oil (cold-pressed), *Broccoli Seed Oil (cold-pressed), *Sacha Inchi Seed Oil (cold-pressed), *Amla Oil (cold-pressed), *Rice Bran Oil (cold-pressed), *Prickly Pear Oil (cold-pressed), *Gotu Kola Oil, Non-GMO Alpha-Tocopherol, *Geranium EO, *Lavender EO, *Cypress EO, *Neroli EO, *Palmarosa EO, *Vetiver EO, *Mitti Attar Oil, *White Lotus Absolute Flower
This body oil is great for all skin types but particularly beneficial if you have dehydrated skin that needs extra love and nourishment.
How To Use
Daily:
For daily moisturizing, apply to slightly moist skin after shower or bath, then lightly pat dry with a towel. Use our SacredLady dry brush before applying for maximum effect.

For Ayurvedic use:
Warm your oil by placing your glass oil bottle into your hot water vessel. Take a deep breath and center yourself in gratitude and the intention of self-love. Remain in this loving awareness throughout for maximum benefits.
Using light to moderate pressure, the general rule is to work from your head to your feet and from right to left. Use long strokes on the long bones and circles around the joints of your arms and legs. After, use gentle clockwise circles on your abdomen to encourage healthy digestion. Then to finish, focus on gently massaging on the scalp, ears, hands, and feet, as there are high concentrations of nerve endings in each of these areas.