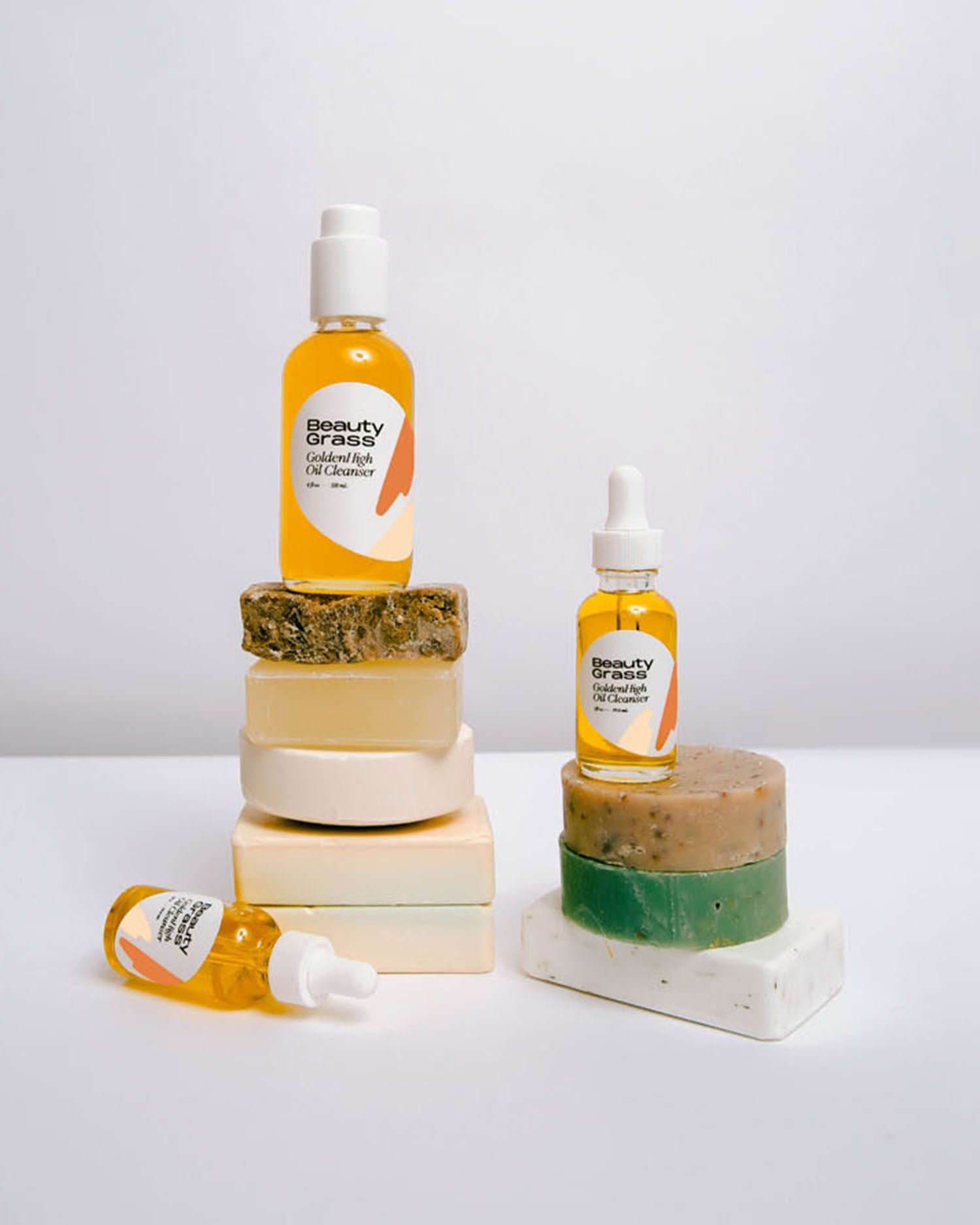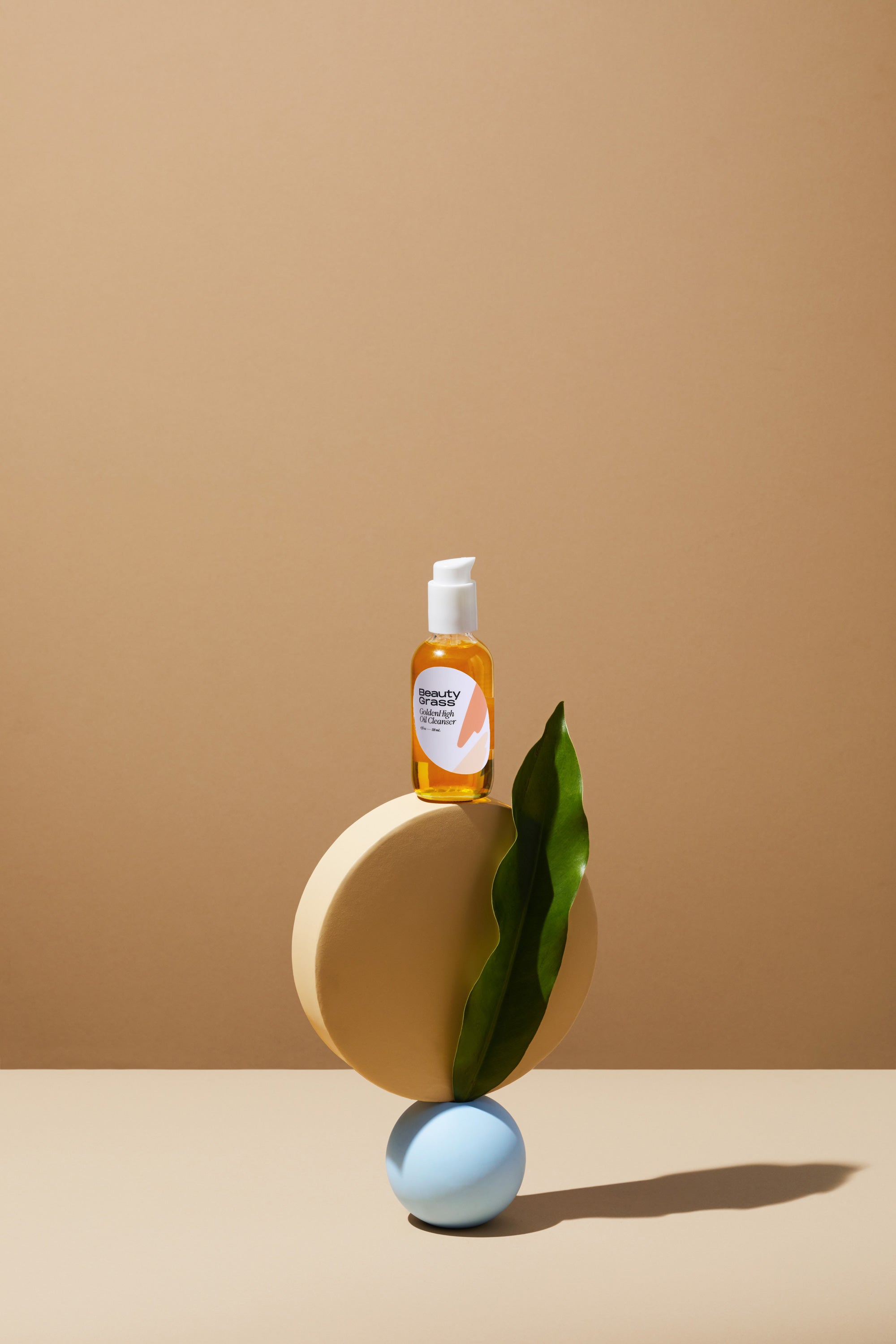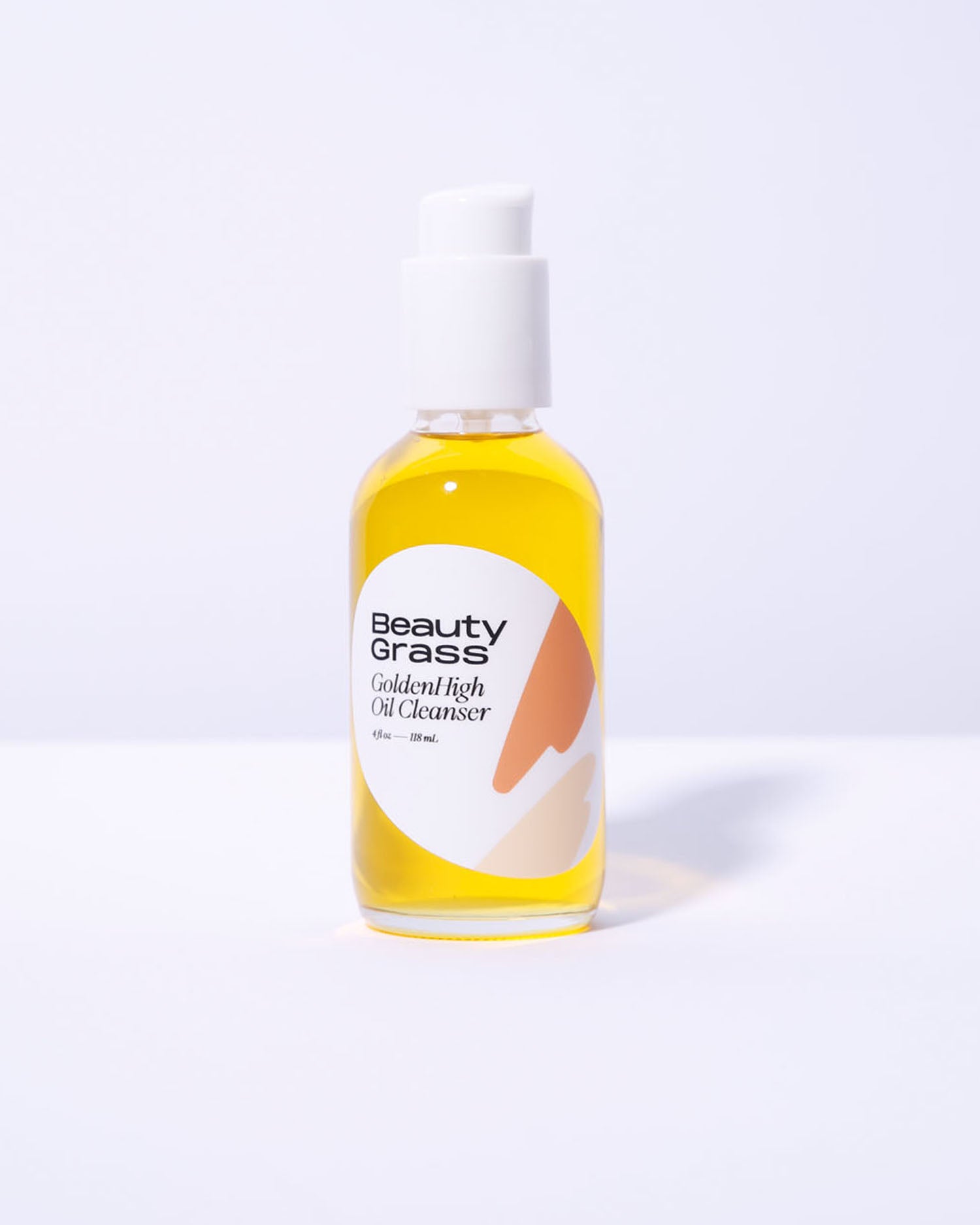 Description
Ingredients
Who's it for
The purest oil cleanser you could ask for.
Made with jojoba and Moringa Oil, which have similar molecular structures to our own sebum, it's the most natural way to get clean.
Made with other majestic ingredients like Chaga Mushrooms, Shisandra Berry Oil, Astralagus Root, and a little CBD for good measure, your skin will feel cleansed, calmed, and nourished.
Even with a full face of makeup-it will remove everything, including blackheads or any dirt your pores might be hanging onto.
Cruelty-free | Paraben-free | Phthalate-free | 100% Vegan | Microbiome-friendly
BeautyGrass Herbal Infused Base — *Golden Simmondsia Chinensis (Jojoba) Oil, *Moringa Oleifera (Moringa) Oil, *Supercritical Co2 Extracted Hippophae Rhamnoides (Sea Buckthorn Berry) Oil, *Inonotus Obliquus (Chaga Mushrooms), *Schisandra Chinensis (Schizandra Berries), *Urtica Dioica (Nettle Leaf), Centella Asiatica (Gotu Kola), *A. Membranaceus (Astragalus Root), *Berberis Vulgaris (Barberry Root), *Vaccinium Myrtillus (Bilberries), *Calendula Officinalis (Calendula Flowers), *Eschscholzia Californica (California Poppy), *Sambucus Nigra (Elderflowers),*Crataegus Monogyna (Hawthorn Berries),*Helichrysum Italicum (Helichrysum Flower), *Hibiscus Sabdariffa (Hibiscus Flowers), *Ocimum Tenuiflorum (Holy Basil), *Glycyrrhiza Glabra (Licorice Root), *Nelumbo Nucifera (Lotus Stamens), *Althaea Officinalis (Marshmallow Leaf), *Azadirachta Indica (Neem Leaf), *Rosa Mosqueta (Rosehips), *Tanacetum Vulgare (Tansy Flowers), *Ocimum Basilicum Ct. Linalool (Sweet Basil) Essential Oil, *Citrus Limonum (Lemon) Oil, *Citrus Aurantium Var. Amara (Petitgrain) Essential Oil, *CO2 Extracted (Myrrh, Commiphora Myrrha), *Origanum Majorana (Marjoram), *Canarium Ovatum (Elemi) Oil

*100mg Cannabidiol (CBD) Whole Flower Oil

*organic or wildcrafted

There is no THC found in this product.
You, your mom, your lover and your friends. Made from the purest, highest quality ingredients, sourced straight from nature, our GoldenHigh Oil Cleanser is the holy grail for all skin types, including our sensitive-skin friends.
How To Use
Warm 3-4 pumps in clean, dry hands and work it into your skin, concentrating on the nose, chin, forehead, neck and—don't forget!—décolletage.

After massaging in the oil, use a wet, warm washcloth to gently wipe away. Do this twice (wet, wring out, re-wet your washcloth and wipe away).

Repeat nightly before applying the LitFromWithin Face Oil and any other products you use as part of your evening routine.